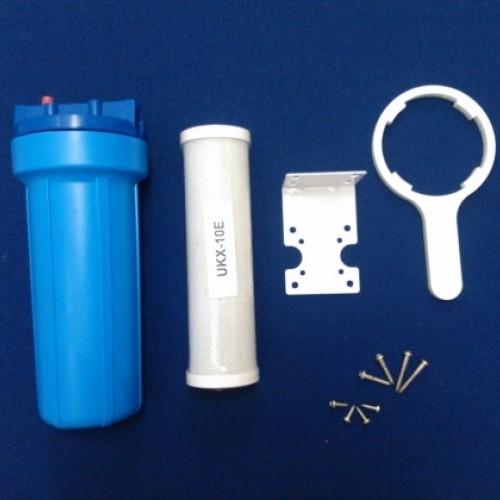 Drinking water filter for Chlorine removal Type USF 1
A simple to install Chlorine removal system. It removes the unpleasent taste caused by having excess chlorine in drinking water. This unit is plumbed directly into your mains cold water line. No faucet tap is required. Now you can have unlimited quantities of filtered water for a fraction of the price of bottled water.
Replace cartridge annually or when chlorine taste reappears.
Use FC1- EP10 Cartridge.
Note: High levels of dirt in the water supply can increase change interval.